Protecting Our Students and Teachers from Violence
I am a co-sponsor of Senate Bill 1103, which was introduced by Senator Stewart Greenleaf earlier this month. This bill would implement several important school safety recommendations by the Joint State Government Commission's Advisory Committee on Violence Prevention.
Senate Bill 1103 would require schools to undergo annual safety assessment audits for purposes of a safety plan. The safety plan must address violence prevention, crisis intervention, emergency response and management, including communications within the school district and with law enforcement and emergency responders. Each school must have a threat assessment and crisis response team in place.
As stated in the Commission's Violence Prevention report, students, teachers and administrators must participate in "safety drills that address various risks, including active threats, terrorism, explosives and other scenarios."
According to the report, the Department of Education's "Office of Safe Schools makes targeted grants to school entities to fund programs that address school violence. Sixty percent of the money allocated to the Department of Education for targeted grants is to be used to pay the costs associated with the training and compensation of school resource officers and school police officers."
As background, Senate Resolution 6, which was adopted by the Senate in 2013, directed the Joint State Government Commission to study the issue of violence prevention; to establish an advisory committee to conduct a thorough and comprehensive analysis of the underlying causes of violent crime, including mass shootings; and to report to the Senate with its findings and recommendations.
In December 2013, the Commission released its report entitled "Violence Prevention in Pennsylvania: Report of the Advisory Committee on Violence Prevention." The 300-page report made 44 recommendations in the areas of media coverage of violent incidents; mental health; gun ownership; and school safety.
Senate Bill 1103 is now in the Senate Education Committee, and I am hopeful it will be considered by the Committee in the weeks ahead.
Redistricting Reform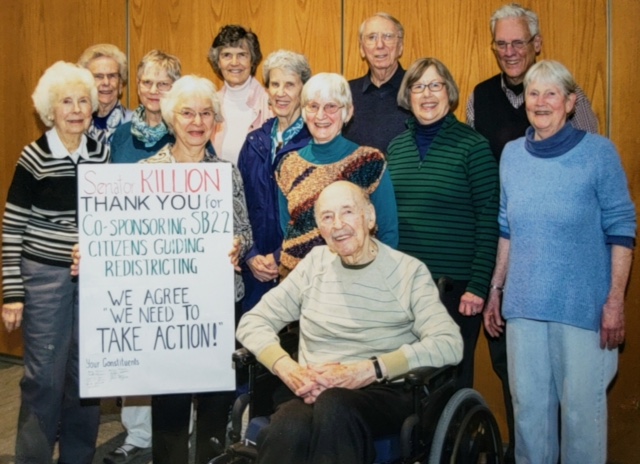 I received this wonderful photo from residents recognizing my support for redistricting reform. I am a co-sponsor of Senate Bill 22, which calls for an independent citizen commission to create our congressional and state legislative districts.
Last month the Senate State Government Committee held hearings in Harrisburg on redistricting reform and will do so again on April 24th. I will post a link to watch this hearing in next week's newsletter. We must change the way districts are drawn in Pennsylvania.
Assistance for Veterans Available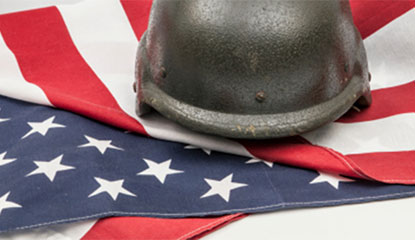 My partnership with the Pennsylvania American Legion to assist veterans at my Brookhaven office, located at 4110 Edgmont Avenue is officially underway. A representative from this organization will be at my office on Wednesday, April 25th from 10 a.m. to 2 p.m.
I would like to encourage veterans and their families who have questions about benefits and programs to schedule an appointment for these assistance hours. Appointments can be made by contacting the office at (610) 447 – 3163. This service will be offered the fourth Wednesday of each month.
Upcoming Community Event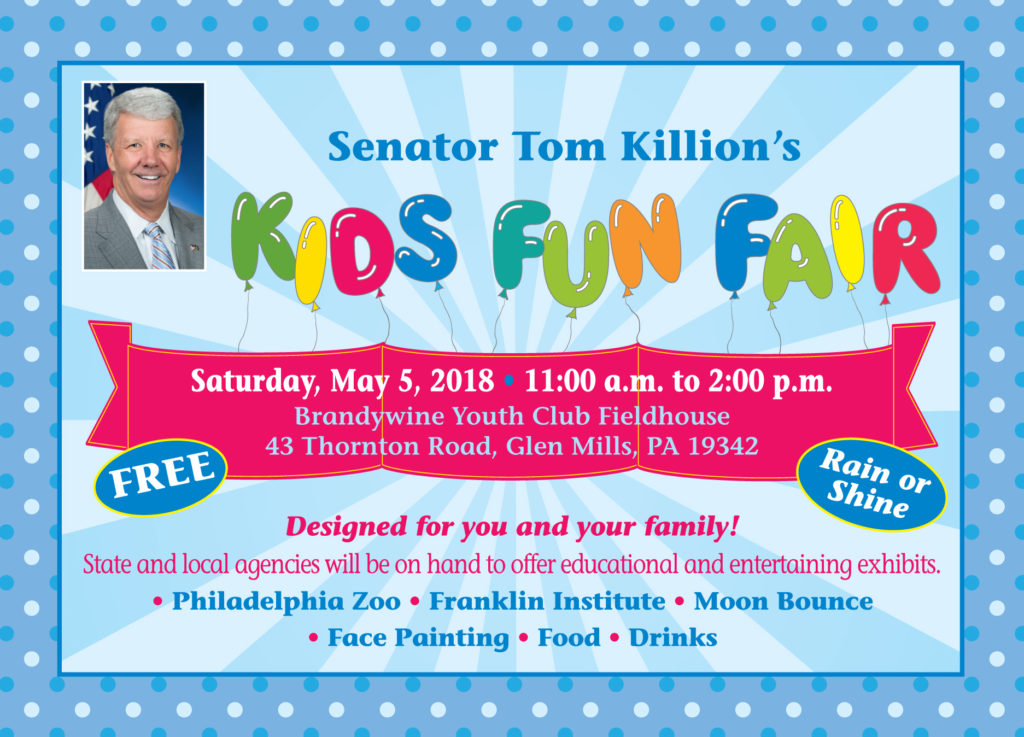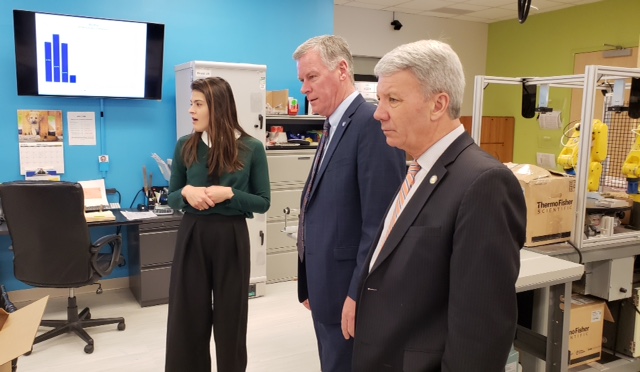 This week I toured the University City Science Center in Philadelphia with Senator Tom McGarrigle. The Science Center is one of Pennsylvania's most innovative and successful organizations providing technology-based job growth. Over 12,000 people in our region are employed by 155 businesses affiliated with the Science Center.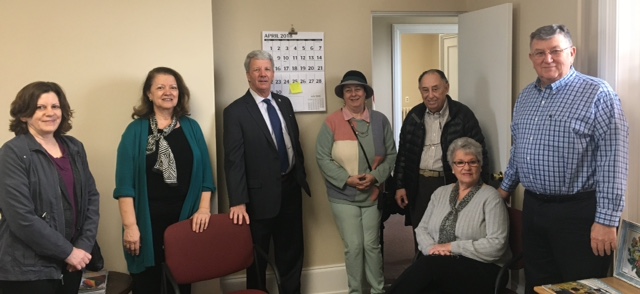 Thank you to the Chester County Association for the Blind for inviting me to tour their facility in Coatesville this week. This is a phenomenal organization that provides assistance to the blind and visually impaired. It was great to meet leaders of the organization along with some of the people who help produce their products.
How I Can Help
My offices provide many services to families in our area. Here are some of the ways we can help.
Free notary service
Pennsylvania birth certificates
SEPTA Key Senior Photo IDs
PennDOT assistance with driver's licenses and forms
Information on financial assistance for higher education
Assistance with preparation of Property Tax/Rent Rebate applications
Citations from the Pennsylvania Senate for notable local accomplishments and family milestones
Assistance with PA insurance programs: Medical Assistance and CHIP
Fishing and hunting information
Pennsylvania personal income tax forms
Pennsylvania road maps
Requests for copies of legislation, bills and regulations
Requests for literature for students and senior citizens
Tours of the State Capitol for individuals or groups
Unemployment compensation issues
Assistance with state agency related issues
How to Contact Me
Please visit my website at www.SenatorKillion.com.
I have staffed two offices in the district to provide you with top-notch constituent service and provide answers to legislative inquiries. Both offices are open Monday through Friday from 9 a.m. to 4:30 p.m.  Locations are noted below.
If you are having any problems with state agencies or need help with an issue relating to government, my staff and I will be happy to assist you.