SPECIAL EVENT EDITION
Join Us This Saturday
For Our Renewable Energy Expo and Forum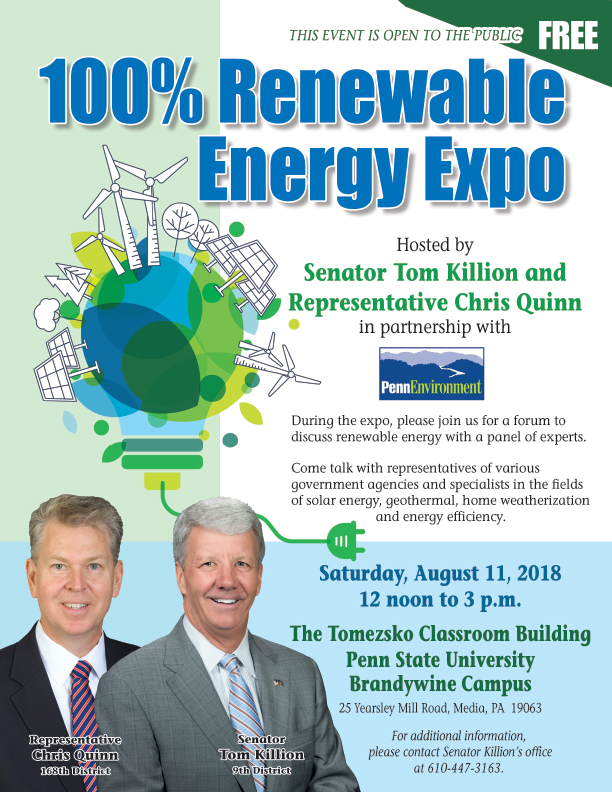 Renewable energy is critical to Pennsylvania's future. This Saturday, August 11th I will be co-hosting a 100% Renewable Energy Expo with State Representative Chris Quinn.
The expo will last from noon until 3:00 p.m. at Penn State University's Brandywine Campus, 25 Yearsley Mill Road, Media. The event, located in the Tomezsko Classroom Building, is free and open to the public.
The expo will include vendors offering information to residents about renewable energy products and services as well as energy efficiency strategies for homeowners. Public agencies will also provide information about environmental issues and tips for saving money.
PennEnvironment, one of Pennsylvania's leading environmental protection organizations, will be moderating a forum on renewable energy with a panel of experts during the expo.
Representative Quinn and I are co-sponsoring legislation that calls on Pennsylvania to move to 100% renewable energy by the year 2050. These legislative proposals, Senate Bill 1140 and House Bill 2132, are high priorities for PennEnvironment.
Our bills provide a pathway to reduce greenhouse gases and will foster a healthier environment for all citizens. The expo will highlight these important legislative initiatives in the General Assembly and show many other ways we can protect our environment.
---
Assistance for Veterans Available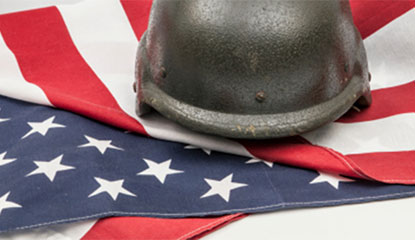 My partnership with the Pennsylvania American Legion to assist veterans at my Brookhaven office, located at 4110 Edgmont Avenue is continuing this month. A representative from this organization will be at my office on Wednesday, August 22nd from 10 a.m. to 2 p.m.
I would like to encourage veterans and their families who have questions about benefits and programs to schedule an appointment for these assistance hours. Appointments can be made by contacting the office at (610) 447 – 3163. This service will be offered the fourth Wednesday of each month.