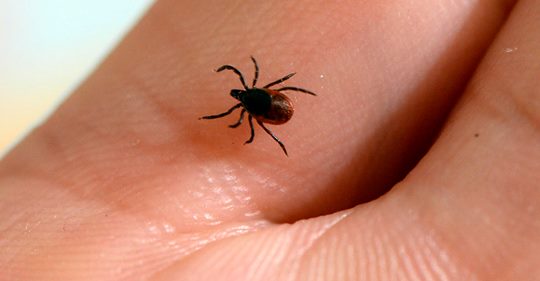 Stopping the Spread of Lyme Disease
The number of Lyme disease cases in the United States has steadily increased over the last 20 years. In Pennsylvania, 9,000 cases have been reported annually, and we unfortunately now have more cases of Lyme disease than any other state in the country.
Lyme disease, which is given to humans through the bite of an infected tick, can be painful and dangerous if untreated. It is important for us to do whatever we can to stop the spread of this disease and reduce the number of Lyme disease infections.
With Lyme disease cases on the rise, Pennsylvania's newly enacted state budget contains $2.5 million in additional funding to help fight this illness that can be devastating to families.
The new state funding will be geared toward public awareness, prevention and surveillance of Lyme disease and will be administered primarily by the Pennsylvania Department of Health.
Specifically, the additional funding will be used to help implement recommendations from Pennsylvania's Task Force on Lyme Disease and Related Tick-Borne Diseases, expand our state's prevention and education program about the disease, conduct statewide surveys on the spread of Lyme disease and provide better disease surveillance in partnership with local health departments and providers.
With summer in full swing and more people outdoors, this is the time of year many individuals are bitten by ticks and contract this disease. You are able to find valuable information about Lyme disease prevention, symptoms and treatment from the Centers for Disease Control and Prevention here: https://www.cdc.gov/lyme/index.html
---
Tough New Penalties for Littering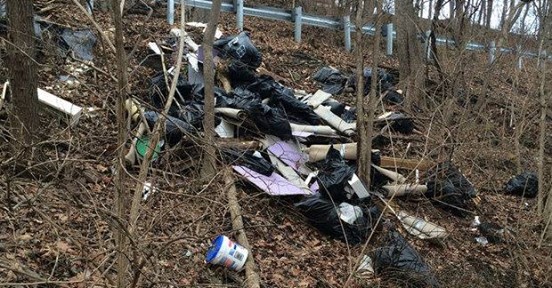 Litter looks unsightly and greatly diminishes the quality of life in our communities. Addressing this issue can be exceptionally challenging in densely-populated areas, such as southeastern Pennsylvania.
Litter is also an enormous expense for taxpayers. The Pennsylvania Department of Transportation alone spends $10 million annually on removing trash around the state.
I voted in favor of a tough new law aimed at deterring littering. This law, which was Senate Bill 431 and then became Act 62 of 2018 when signed by the Governor this summer, imposes new penalties for those who violate our litter laws.
Under the new law, first-time littering offenders are required to pick up trash for five to 30 hours within six months, and they will receive fines from $50 to $300.
Repeat offenders may be required to pick up trash for 30 to 100 hours within a year, and they will receive fines between $300 and $1,000.
I am hopeful these new penalties cause litterers to think twice before trashing our communities.
Information about the litter law can be found here: http://www.legis.state.pa.us/cfdocs/billInfo/billInfo.cfm?sYear=2017&sInd=0&body=S&type=B&bn=0431
General information from PennDOT about roadway littering can be found here: https://www.penndot.gov/about-us/RoadsideBeautification/LitterFacts/Pages/default.aspx
---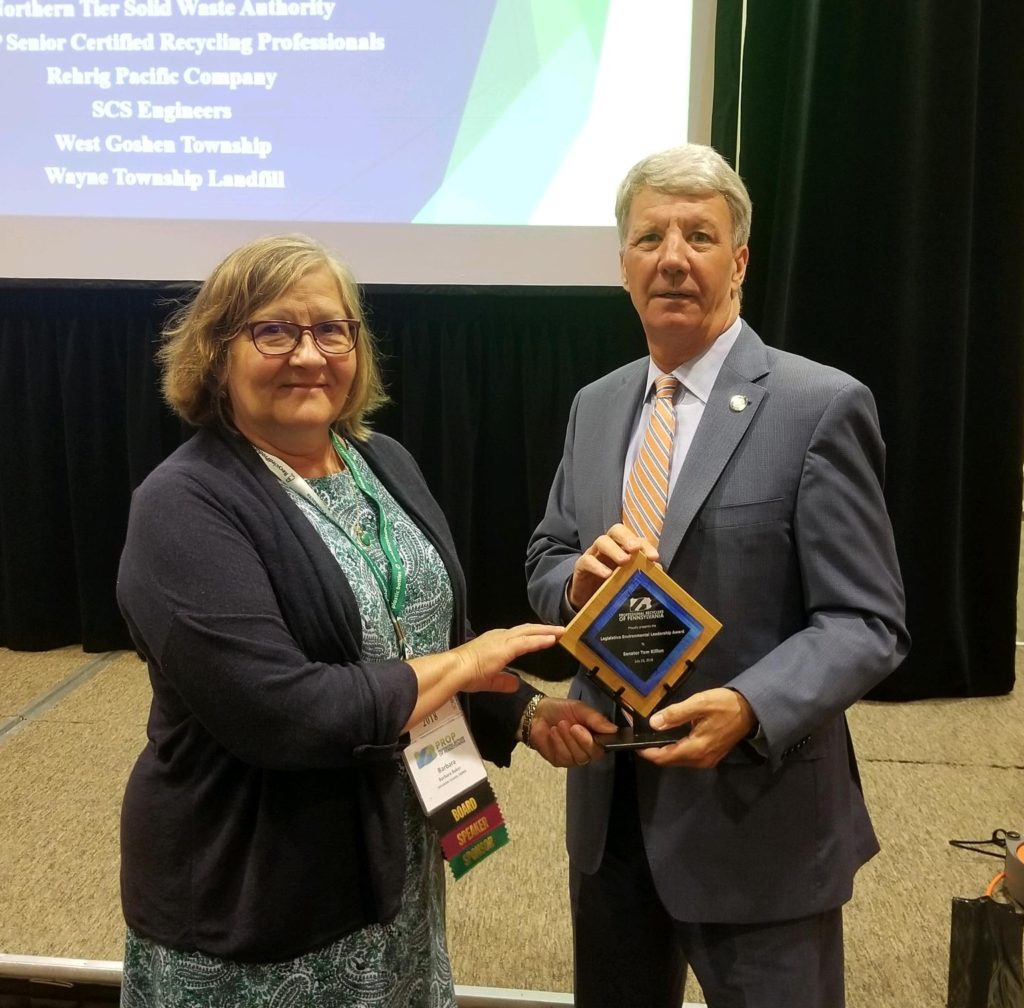 It was a great honor to receive the Legislative Environmental Leadership Award from the Professional Recyclers of Pennsylvania this week. I thank them for this award and for the tremendous role they play in protecting our environment through recycling.
---
New Head Appointed to School Safety and Security Committee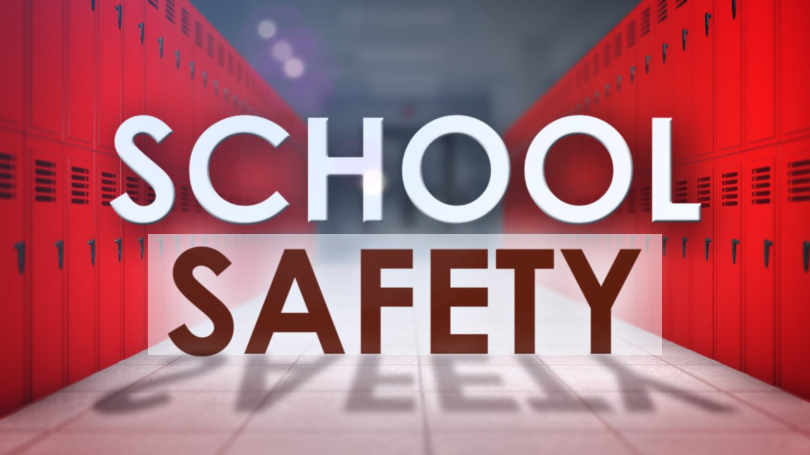 This week, Governor Tom Wolf announced that current Pennsylvania Commission on Crime and Delinquency chairman Charles Ramsey will take over as chair of the School Safety and Security Committee, which was established with the enactment of Act 44 in June.
Ramsey assumes control of a committee charged with administering $60 million from a new fund created in the 2018-19 state budget for the purpose of improving security in school facilities across the state.
"This committee is bringing together a broad range of stakeholders to develop a holistic approach to protecting our students and teachers in communities throughout Pennsylvania," Wolf said in a statement.
Housed within the PCCD, the School Safety and Security Committee will develop criteria for safety and security assessments among the commonwealth's schools, and issue grants to conduct site surveys and implement improvements.
Per the requirements of Act 44, each school must complete the committee's assessment by November 30th. The committee held its first meeting this past Monday afternoon.
---
Assistance for Veterans Available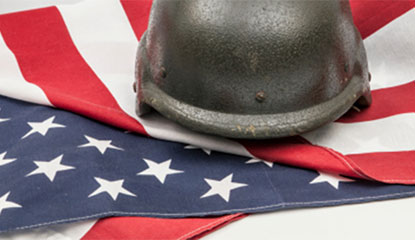 My partnership with the Pennsylvania American Legion to assist veterans at my Brookhaven office, located at 4110 Edgmont Avenue is continuing this month. A representative from this organization will be at my office on Wednesday, August 22nd from 10 a.m. to 2 p.m.
I would like to encourage veterans and their families who have questions about benefits and programs to schedule an appointment for these assistance hours. Appointments can be made by contacting the office at (610) 447 – 3163. This service will be offered the fourth Wednesday of each month.
---
Upcoming Events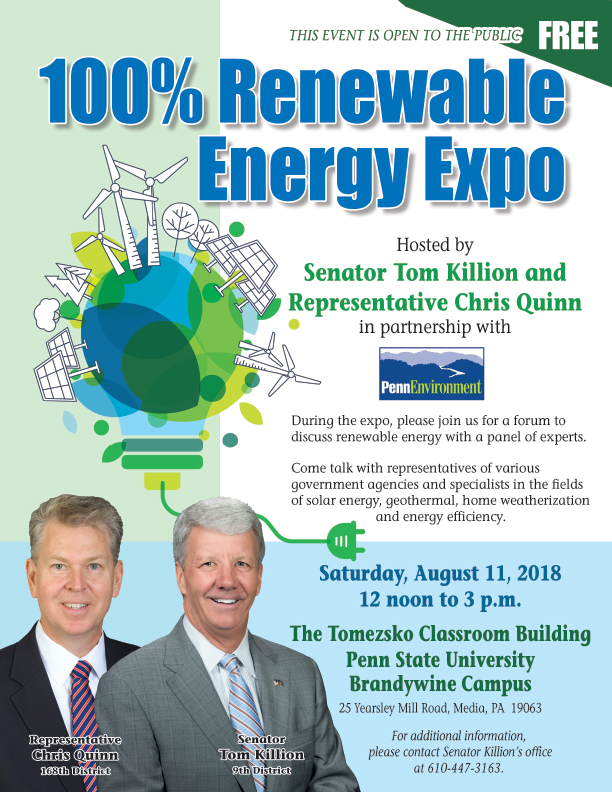 Always Here to Help
My offices provide many services to families in our area. Here are some of the ways we can help.
Unemployment compensation issues
SEPTA Key Senior Photo IDs
Free notary service
Pennsylvania birth certificates
PennDOT assistance with drivers licensing questions
Information on financial assistance for higher education
Assistance with preparation of Property Tax/Rent Rebate applications
Citations from the Pennsylvania Senate for notable local accomplishments and milestones
Assistance with PA insurance programs: Medical Assistance and CHIP
Fishing and hunting information
Pennsylvania personal income tax forms
Pennsylvania road maps
Requests for copies of legislation, bills and regulations
Requests for literature for students and senior citizens
Tours of the State Capitol for individuals or groups
Assistance with state agency issues