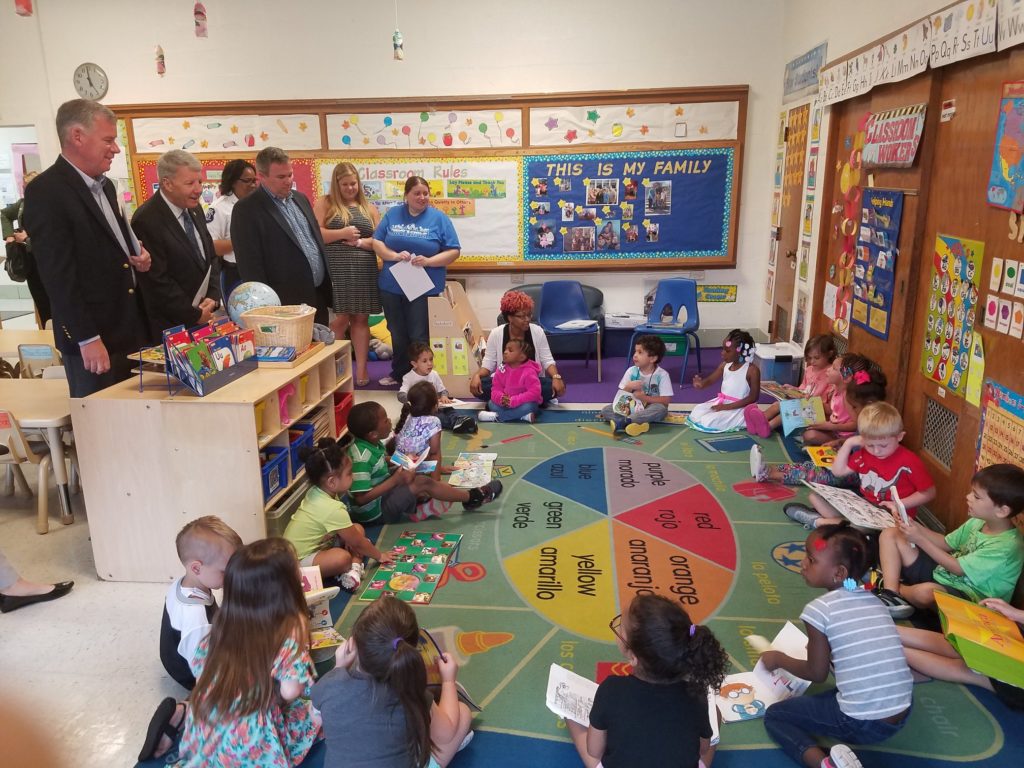 Senators Killion, McGarrigle Announce Pre-K Counts Grants for Chester and Delaware Counties
This week, I was pleased to announce along with my colleague Senator Tom McGarrigle, representing the 26th Senatorial District, that the Pennsylvania Department of Education has awarded 14 Pre-K Counts grants to school districts and providers in Chester and Delaware counties.
High-quality early education has lasting benefits for children, and it's crucial that children in our districts have access to it.
We appropriated funds in the fiscal year 2018-19 state budget to expand access to high-quality, early childhood education across Pennsylvania. Approximately 2,125 new slots in Pennsylvania Pre-K Counts and 490 new slots in Head Start are being made available. The following providers and school districts are receiving grants:
Chester County
Creative Play Day School
The Children's Treehouse
Warwick Child Care Center Inc.
Owen J. Roberts School District
Chester County IU 24
Pathstone Corp.
Bright Beginnings Education Center
Delaware County
Interboro School District
Aardvark Child Care and Learning Center
The Discovery Tree
Youth Enrichment Programs
Chester Upland School District
Delaware County IU 25
Today's Child Learning Center
Pennsylvania Pre-K Counts provides high-quality pre-kindergarten services to at-risk three- and four-year olds at no cost to families. Children living in families earning up to 300 percent of poverty, or a family of four earning $75,300 annually, are eligible to apply. The funding is offered in school districts, Keystone STARS 3 and 4 child care programs, Head Start programs, and licensed nursery schools.
Families may find out more information on Pennsylvania Pre-K Counts, Head Start and other early learning programs by visiting the COMPASS website at www.findchildcare.pa.gov.
---
Green Light-Go Awards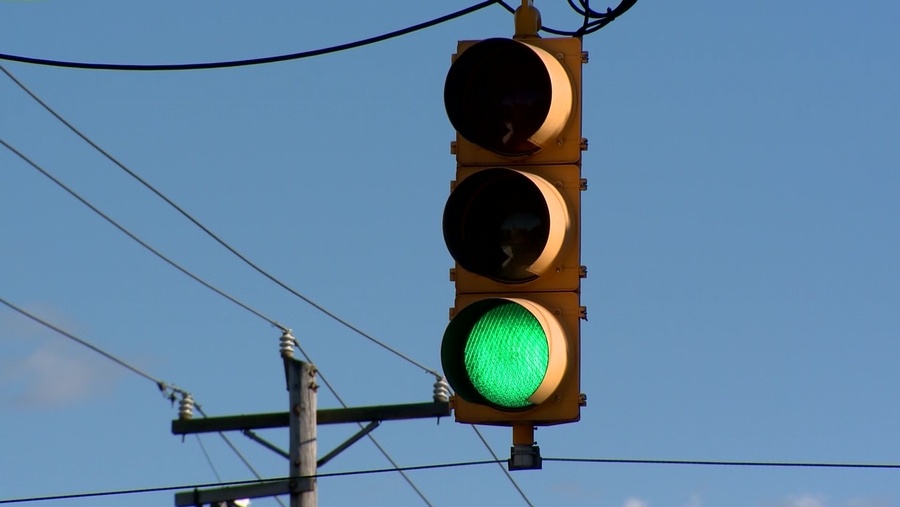 On Thursday, the Governor announced that 70 municipalities located throughout the Commonwealth were awarded more than $31 million to support traffic signal upgrades through the Department of Transportation (PennDOT)'s Green Light-Go program.
I was pleased to see that Concord Township, Delaware County, was listed as one of them; and will be assisted with funding for the replacement of traffic signals within the Township.
Funded through the Green Light-Go program, grants are provided as reimbursement to municipalities for updates to improve the efficiency and operation of existing traffic signals. Funding may be utilized for a range of operational improvements including, but not limited to: light-emitting diode (LED) technology instillation, traffic signal retiming, developing special event plans and monitoring traffic signals, as well as upgrading traffic signals to the latest technologies.
---
Juror Appreciation Week in PA
Recently, I introduced Senate Resolution 409, which designates the upcoming week of Monday, July 16 through Sunday, July 22, 2018 as "Juror Appreciation Week" in Pennsylvania.
The right to a trial by jury – one of the most fundamental rights that we enjoy – is guaranteed by the Sixth Amendment to the U.S. Constitution and by Article I, Section 6, of the Pennsylvania Constitution.
The purpose of this resolution is to recognize the important role that jurors play in our justice system.
Fulfilling jury duty is a commitment to our democratic system of government; and a small price to pay for the privileges and protections of our government. The Pennsylvania Bar Association has more information about serving as a juror on its website at www.pabar.org/pdf/pbajurorguide.pdf.
I appreciate all the work that is done by the juror administrators and employees of both Chester and Delaware Counties, and all across the Commonwealth.
---
Turn Around, Don't Drown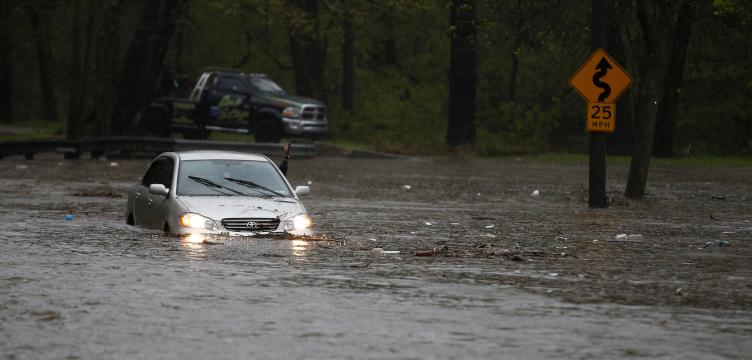 Whether brought on by extended periods of rain or a torrential downpour, flooding is the most common natural disaster in Pennsylvania, according to ReadyPA.
Upon encountering a flooded roadway while driving, motorists are reminded of Act 114 of 2012, making it illegal to ignore flood warning signs to "Turn Around, Don't Drown".
Please be aware of these flood facts for driving:
Six inches of water will reach the bottom of most passenger cars causing a loss of control and possible stalling;
A foot of water will float many vehicles; and
Two feet of rushing water can carry away most vehicles, including sport utility vehicles and pick-ups.
While driving, remain informed of weather conditions and respond accordingly to any flash flood watch or warning. Travel information is available through 511PA. The mobile app is available for Android or iPhone.
---
Assistance for Veterans Available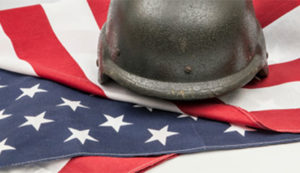 My partnership with the Pennsylvania American Legion to assist veterans at my Brookhaven office, located at 4110 Edgmont Avenue is continuing this month. A representative from this organization will be at my office on Wednesday, July 25th from 10 a.m. to 2 p.m.
I would like to encourage veterans and their families who have questions about benefits and programs to schedule an appointment for these assistance hours. Appointments can be made by contacting the office at (610) 447 – 3163. This service will be offered the fourth Wednesday of each month.
Always Here to Help
My offices provide many services to families in our area. Here are some of the ways we can help.
Unemployment compensation issues
SEPTA Key Senior Photo IDs
Free notary service
Pennsylvania birth certificates
PennDOT assistance with drivers licensing questions
Information on financial assistance for higher education
Assistance with preparation of Property Tax/Rent Rebate applications
Citations from the Pennsylvania Senate for notable local accomplishments and milestones
Assistance with PA insurance programs: Medical Assistance and CHIP
Fishing and hunting information
Pennsylvania personal income tax forms
Pennsylvania road maps
Requests for copies of legislation, bills and regulations
Requests for literature for students and senior citizens
Tours of the State Capitol for individuals or groups
Assistance with state agency issues