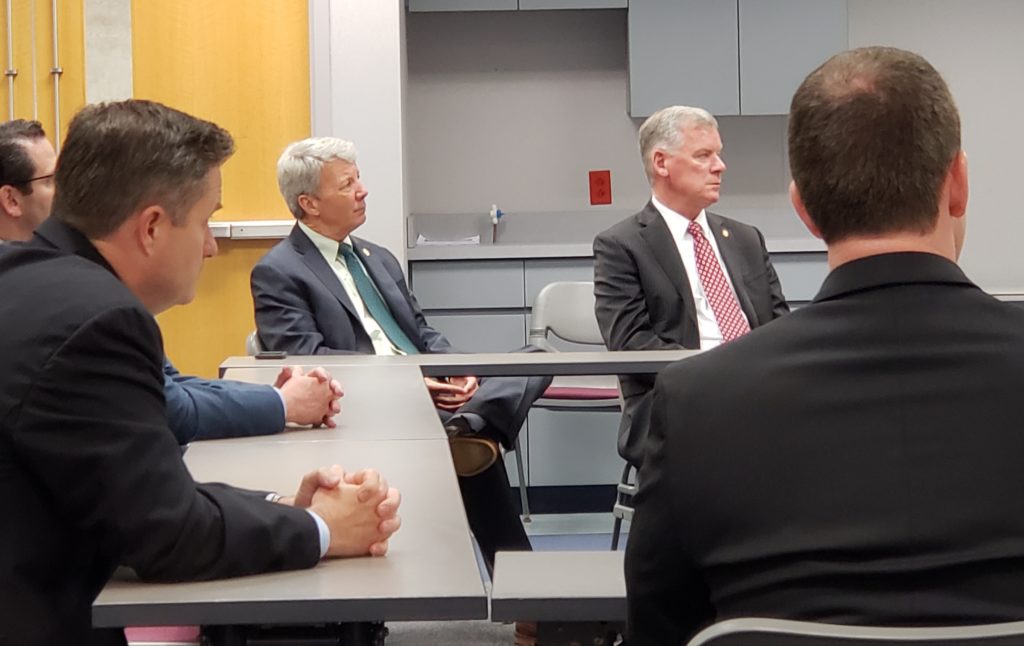 I was pleased to host a roundtable discussion this week on the economy with Senator Tom McGarrigle. Senator Pat Browne, Chairman of the Senate Appropriations Committee, was the featured speaker. Economic growth and the challenges we face with this year's state budget were discussed with constituents.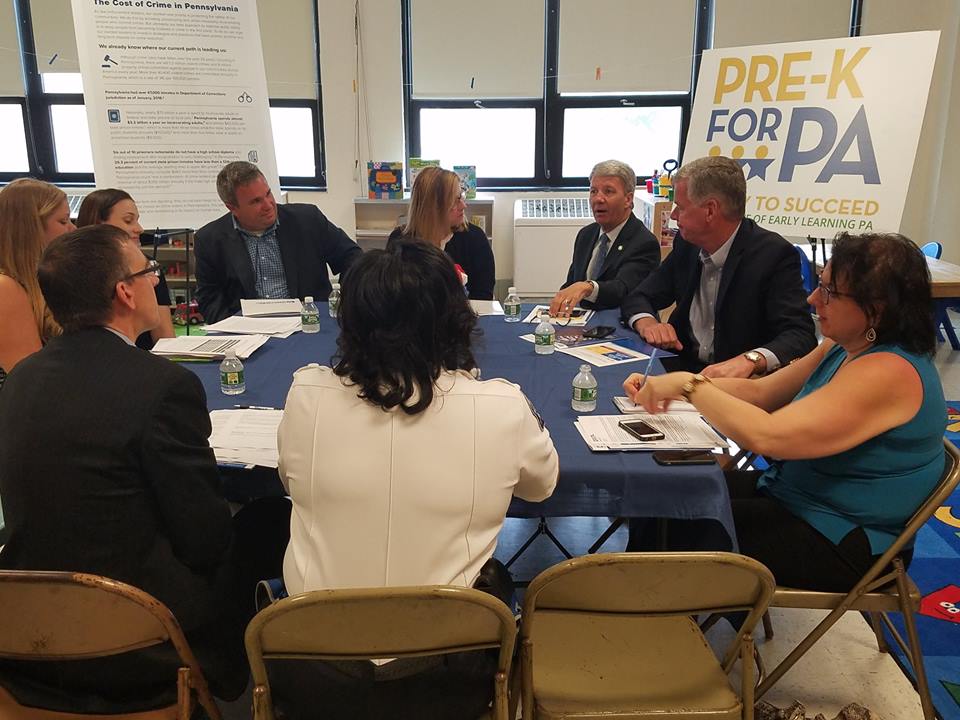 This week, I joined fellow legislators, law enforcement officials and members of the PRE-K for PA initiative in support of early education funding. Funding early education is critical, especially Pre-K, as a new report shows that an allocation of $40 million in quality Pre-K programs will save our state $150 million in prison costs and in other areas. We must invest in our children's education at the earliest age possible.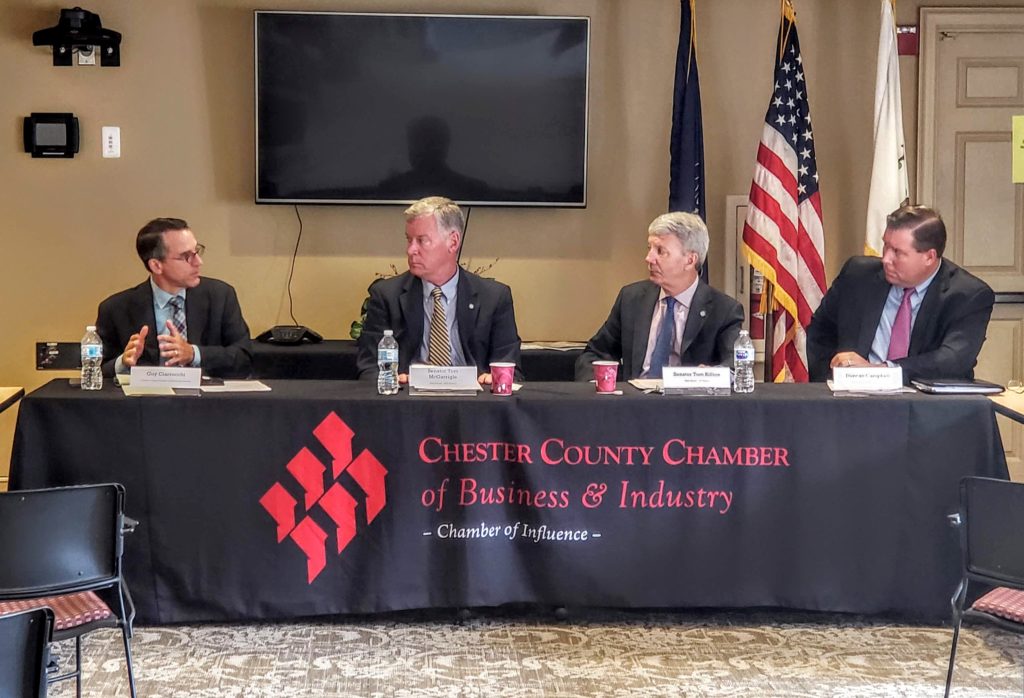 Senator Tom McGarrigle and I addressed job growth, the state budget, banking reforms and other topics with members of the Chester County Chamber of Business and Industry and the Pennsylvania Bankers Association. This was a great discussion about the issues facing our job providers.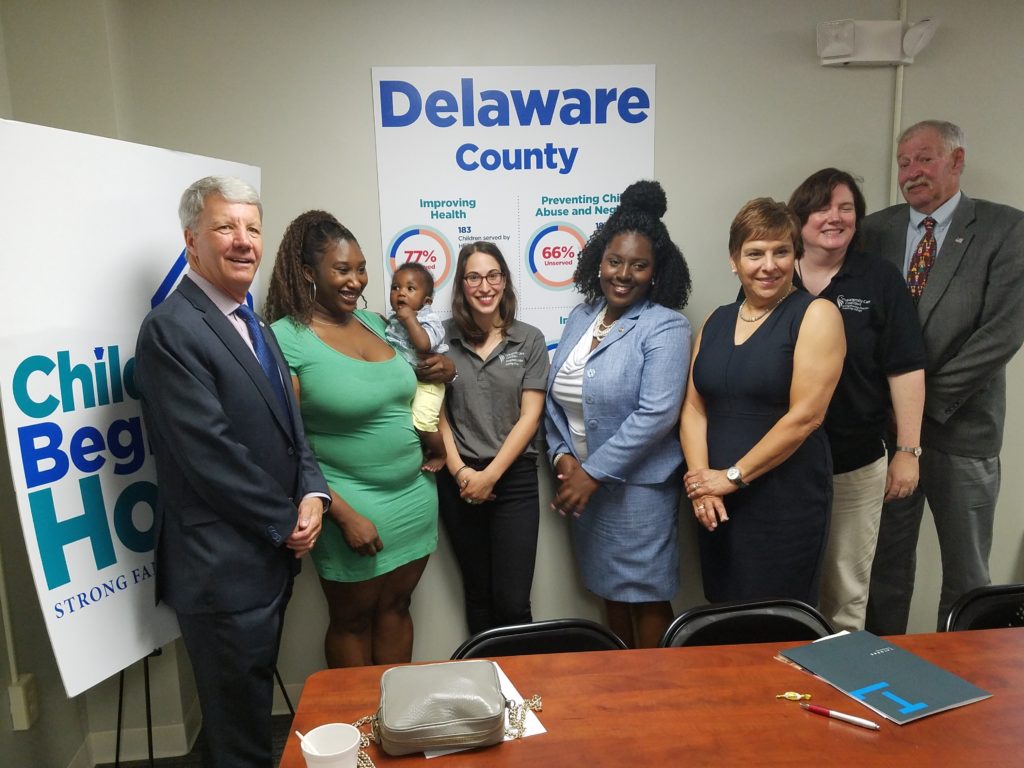 This week, I joined the Maternity Care Coalition in supporting their Childhood Begins at Home campaign. Evidence-based home visiting is a research proven tool that can lead to a reduction in child abuse and neglect, as well as improved family health, literacy and economic security. During home visits, nurses and other trained professionals visit with women, families and children as early as the beginning of pregnancy to promote positive pregnancy and birth outcomes and to also provide parent education and support. Ultimately, this promotes child health, well-being, learning and development and the economic self-sufficiency of the family. I am proud to support the great work they are doing in our communities.
---
Pennsylvania's Unclaimed Property & Unclaimed Tangible Property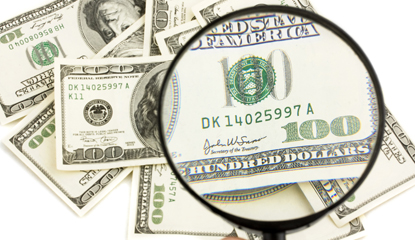 Each year, the Pennsylvania Treasury receives millions of dollars of unclaimed property. It is estimated that roughly one in ten Pennsylvanians has unclaimed property. Unclaimed property may include:
Closed bank accounts;
Uncashed checks, including paychecks;
Lost stocks and bonds;
Contents of safe deposit boxes;
Proceeds from the demutualization of insurance companies;
Expired gift cards/gift certificates.
To find out if you have unclaimed property, search your name in the Unclaimed Property database at www.patreasury.gov/Unclaimed/Search.html , call 1-800-222-2046, or contact my office. There is no charge to claim your unclaimed property.
Pennsylvania Treasury's Vault is used to maintain the custody of tangible property reported to the Bureau of Unclaimed Property. Tangible property is physical assets such as collectible coins, jewelry, military medals, stamps, antiques, savings bonds or other physical items. They come from abandoned safe deposit boxes held by financial institutions, evidence from police departments and various other entities such as colleges, hospitals and nursing homes. Tangible property is held for three years, after which time it may be liquidated and the cash proceeds from the sale held in perpetuity by the state to be claimed by the rightful owner.
For more information on Pennsylvania's Tangible Property, please visit http://patreasury.gov/unclaimed-property/tangible/.
Assistance for Veterans Available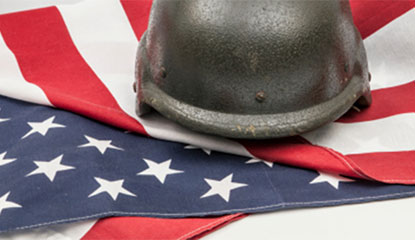 My partnership with the Pennsylvania American Legion to assist veterans at my Brookhaven office, located at 4110 Edgmont Avenue is continuing this month. A representative from this organization will be at my office on Wednesday, June 27th from 10 a.m. to 2 p.m.
I would like to encourage veterans and their families who have questions about benefits and programs to schedule an appointment for these assistance hours. Appointments can be made by contacting the office at (610) 447 – 3163. This service will be offered the fourth Wednesday of each month.
Always Here to Help
My offices provide many services to families in our area. Here are some of the ways we can help.
Unemployment compensation issues
SEPTA Key Senior Photo IDs
Free notary service
Pennsylvania birth certificates
PennDOT assistance with drivers licensing questions
Information on financial assistance for higher education
Assistance with preparation of Property Tax/Rent Rebate applications
Citations from the Pennsylvania Senate for notable local accomplishments and milestones
Assistance with PA insurance programs: Medical Assistance and CHIP
Fishing and hunting information
Pennsylvania personal income tax forms
Pennsylvania road maps
Requests for copies of legislation, bills and regulations
Requests for literature for students and senior citizens
Tours of the State Capitol for individuals or groups
Assistance with state agency issues