April 27, 2018

Join Us for Our Kids Fun Fair on May 5th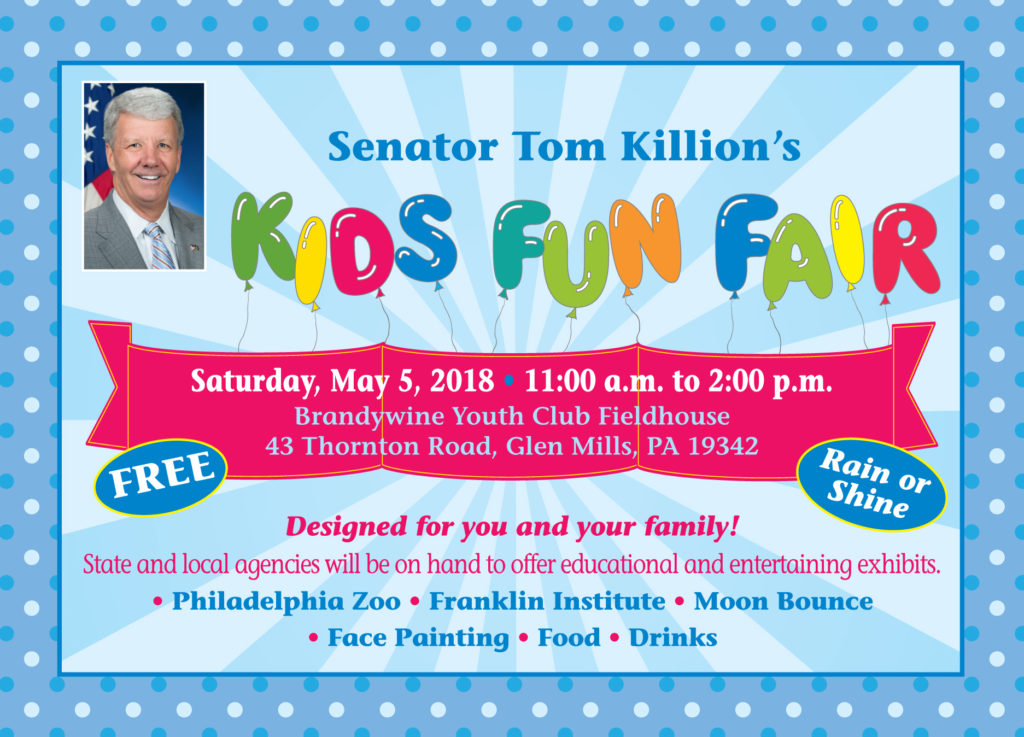 This year's Kids Fun Fair will feature dozens of outstanding state, county, local and non-profit exhibitors. This event is free and open to the public, will have indoor and outdoor exhibits and will be held rain or shine. Lots of information will be available that families will find useful. I hope you are able to attend.
Helping Our Social Workers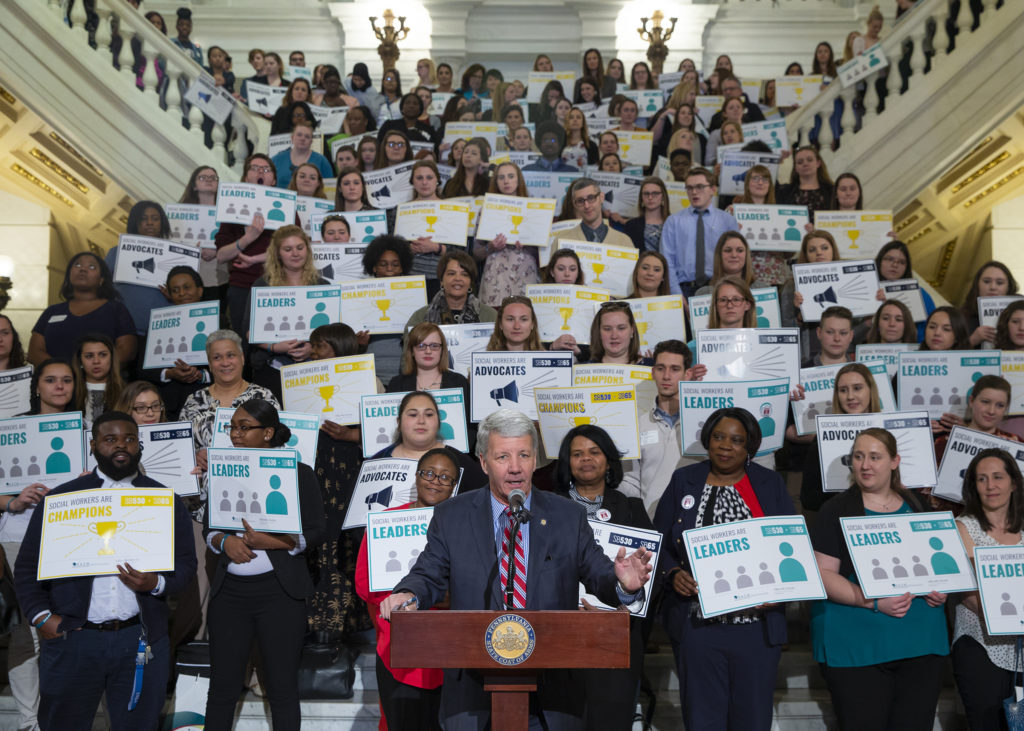 On Monday, I spoke at the National Association of Social Workers (NASW)-PA Chapter's rally in the Main Capitol Rotunda in support of my Senate Bill 530, legislation that would update the licensure requirements and scope of practice for clinical social work, marriage and family therapists, and professional counselors.
This bill has been a priority of the Association for almost a decade.
It will bring Pennsylvania up to national standards by adding practice protection and diagnosis for clinical social work; currently, 48 states have similar practice protection. It will also ensure a level playing field for all three professionals licensed under Act 136 of 1998, the Social Workers, Marriage and Family Therapists and Professional Counselors Act.
The goal of the bill remains to provide better treatment of individuals who need the services of a professional; to clarify who may provide these services; and to define who may call themselves a licensed professional in order to improve consumer protection in PA for persons needing those services.
Last year, Senate Bill 530 was unanimously approved by the Senate Consumer Protection & Professional Licensure Committee and the Senate Appropriations Committee; it was approved by the full Senate by a vote of 46-3.
On March 18, 2018, the bill was unanimously approved by the House Professional Licensure Committee. It is now before the full House of Representatives for consideration; and I am hopeful they schedule the bill for consideration in the upcoming weeks.
You can view me speaking to social workers about my bill here.
Pipeline Safety Bills Move in Senate
This week I voted in favor of a package of bills that will provide additional regulatory oversight of pipelines in Pennsylvania.
I am a member of the Senate Consumer Protection and Professional Licensure Committee, which considered three pipeline bills on Tuesday. The bills are all sponsored by Senator Andy Dinniman, and I am a co-sponsor of the bills.
The legislation includes:
Senate Bill 835 – Provides new regulations for land agents working on behalf of the pipeline industry.
Senate Bill 930 – Requires coordination between pipeline companies and county emergency management personnel to identify high impact areas for potential leaks and the development of emergency response procedures.
Senate Bill 931 – Requires emergency shutoff valves for pipelines in highly populated areas to protect the public from leaks.
With this week's votes we took an important step to protect families from the effects of hazardous pipeline leaks if they occur. I am proud to be a co-sponsor of these commonsense bills and to have helped move them out of committee. The full Senate should consider this legislation and other proposals that enhance pipeline safety across the state.
Ensuring Equal Tax Treatment of All Air Freight Companies
On Tuesday, the Senate unanimously approved my Senate Bill 627, which would amend the Tax Reform Code, further defining taxable income as it relates to the corporate net income tax with regard to the apportionment of income for corporations transacting business in more than one state.
This bill has been a priority of United Parcel Service (UPS), a global leader in logistics and delivery services, because current law puts UPS at a competitive disadvantage in PA. My bill is a simple, common-sense approach to remedying this issue.
The PA Chamber of Business and Industry supports this bill as well. UPS is a very important corporate citizen and an employer of nearly 20,000 Pennsylvanians, and is the 3rd largest employer in the Commonwealth. In PA, UPS has over 200 facilities and nearly 2,000 retirees living in the Commonwealth.
In the 9th Senatorial District, there are 460 employees, 61 retirees, and 7 facilities which include small package, UPS freight and UPS stores.
I am hopeful this will provide a level-playing field for UPS; who has an important presence in the 9th District, southeastern Pennsylvania; and our entire Commonwealth.
Senate Bill 627 now goes to the House for consideration.
Safe2Say Program
I am a co-sponsor and I support Senate Bill 1142, introduced on Friday, April 20, that would establish a Safe2Say Program for anonymous reporting of potential threats in schools.
Specifically, this Safe2Say Program would provide for methods of anonymous reporting concerning unsafe, potentially harmful, dangerous, violent or criminal activities in schools or the threat of the activities.
The program is modeled after the Safe2Tell program that was created in Colorado in 1999 after the Columbine tragedy.
Since its enactment, at least five other states have adopted similar programs, and Florida is currently working with the Colorado Safe2Tell office to set up a tip line there. The legislation would require the Attorney General to administer the act and to create procedures relating to:
for anonymous reporting of unsafe, potentially harmful, dangerous, violent or criminal activities in schools or the threat of the activities;
to ensure that the identity of the individual making a report remain anonymous to any person, including law enforcement and employees of the Safe2Say Program Office;
to promptly forward any information received by the program to the appropriate law enforcement agency or school official;
to train individuals, such as emergency dispatch centers, local law enforcement and school personnel on appropriate awareness and response; and
to develop education materials and promote program awareness to participating school districts.
My understanding is the program will cover emergency and non-emergency reports; and anyone can utilize the reporting mechanism.
Senate Bill 1142 is currently in the Senate Education Committee.
Assistance for Veterans Available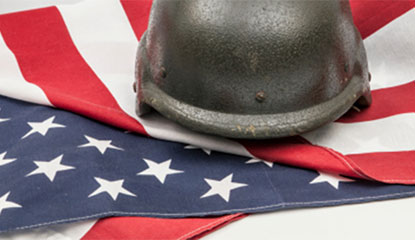 My partnership with the Pennsylvania American Legion to assist veterans at my Brookhaven office, located at 4110 Edgmont Avenue is officially underway. A representative from this organization will be at my office on Wednesday, May 23rd from 10 a.m. to 2 p.m.
I would like to encourage veterans and their families who have questions about benefits and programs to schedule an appointment for these assistance hours. Appointments can be made by contacting the office at (610) 447 – 3163. This service will be offered the fourth Wednesday of each month.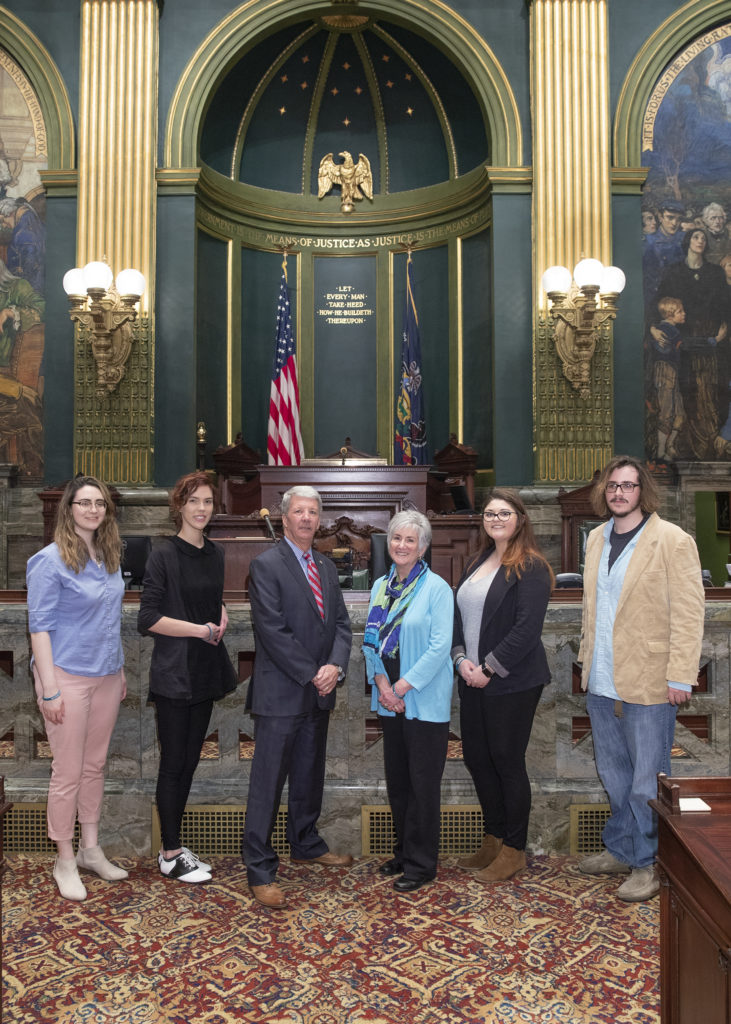 Prior to Session on Monday, I enjoyed meeting with students and Kathy Schank, MSS, LCSW, Assistant Professor of Behavioral Science at Delaware County Community College, who were in Harrisburg as part of NASW-PA's advocacy day.
National Prescription Drug Take Back Day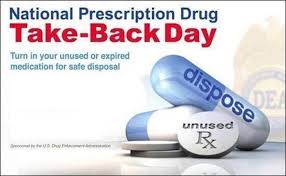 Residents have an opportunity to remove opioids and other unused medicines from homes this Saturday, April 28, as part of the National Prescription Drug Take Back Day.
More than 18 tons of prescription drugs were disposed of across Pennsylvania in the Prescription Drug Take Back Day held last October.
Locations to safely dispose of unused drugs are listed here.
How I Can Help
My offices provide many services to families in our area. Here are some of the ways we can help.
Free notary service
Pennsylvania birth certificates
SEPTA Key Senior Photo IDs
PennDOT assistance with driver's licenses and forms
Information on financial assistance for higher education
Assistance with preparation of Property Tax/Rent Rebate applications
Citations from the Pennsylvania Senate for notable local accomplishments and family milestones
Assistance with PA insurance programs: Medical Assistance and CHIP
Fishing and hunting information
Pennsylvania personal income tax forms
Pennsylvania road maps
Requests for copies of legislation, bills and regulations
Requests for literature for students and senior citizens
Tours of the State Capitol for individuals or groups
Unemployment compensation issues
Assistance with state agency related issues
How to Contact Me
Please visit my website at www.SenatorKillion.com.
I have staffed two offices in the district to provide you with top-notch constituent service and provide answers to legislative inquiries. Both offices are open Monday through Friday from 9 a.m. to 4:30 p.m.  Locations are noted below.
If you are having any problems with state agencies or need help with an issue relating to government, my staff and I will be happy to assist you.